Join the Growing community of students on F1 Visa, CPT, OPT and H4 EAD looking to find a Full-time Job. Membership to Career Lab Includes access to multiple courses.
Here's a feedback from a reader who did H4 to F1 Visa Coaching and Part of Career Lab.
Goal: We wanted you to not have find a job, but a Career and a productive lifestyle in the USA.

What will be included in Career Lab Membership?
Total of 9 different Courses
Career Lab (The Job Search Course)
30 Days Jobs Search Challenge
H1B Visa courses
Video Master Class
Monthly Live Group Call
Private Facebook Members Only community
Green Card Guide (Under Development)
That's just to name a few.

Let's start looking at "Dream Jobs Club" Component of this Career Lab below.
What is the "COST" of not finding a Job as an F-1 Visa Student? I posted this question to my readers. Here's a reply from one student.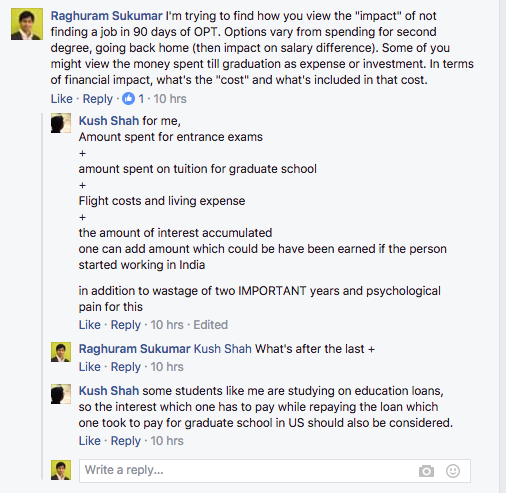 And I wanted to know more about the State of Job Search and Student's Mindset when applying for Full-Time Job. Here's some replies.

Reply 1:

Not getting interview calls, getting rejected right away with a standard template mail - which I've almost got it memorized by now. Very frustrating.
Reply 2:
The recruiter calls and their very first questions is if I'm a US Resident. That's the end of our conversation if I say I'm an international student on F1 Visa. At times, I feel guilty of those who come easily/happily to US on H1B visa via TCS, Infosys. And we as a Masters student who struggles a lot are faced with challenges like this.
Reply 3:
Actually, I have completed my Masters from a University in Chicago with major in Computer Science on December 2016.
Right now I'm under OPT and as most of them do I have also joined a Consultant for my Dream Job. When they started the marketing they just added 7+ years experience on my resume and I was shocked by knowing the fact that how can a fresher do a job of 7+ years guy. I am worried and don't know whether to quit from this consultancy and do find myself a full time job (Entry level). Actually the time I got to get a full-time job is very short indeed as already my OPT.
There are countless examples of such replies from students on F-1 Visa and on OPT.

I was no different when I started applying for my Internship. The emotional roller coaster ride that I went through is not any different from what you are going through.

Your Current Job Search Process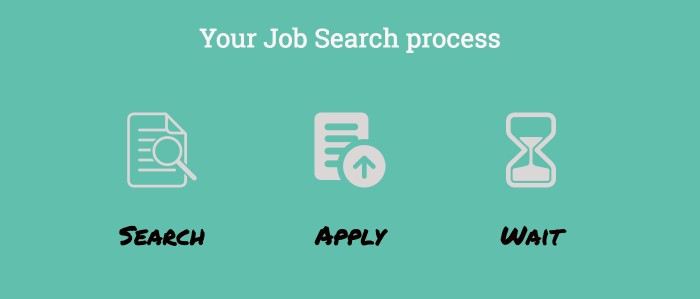 So, what's wrong in the above Process?
I would say everything.
Your Job Search Process Should Look like this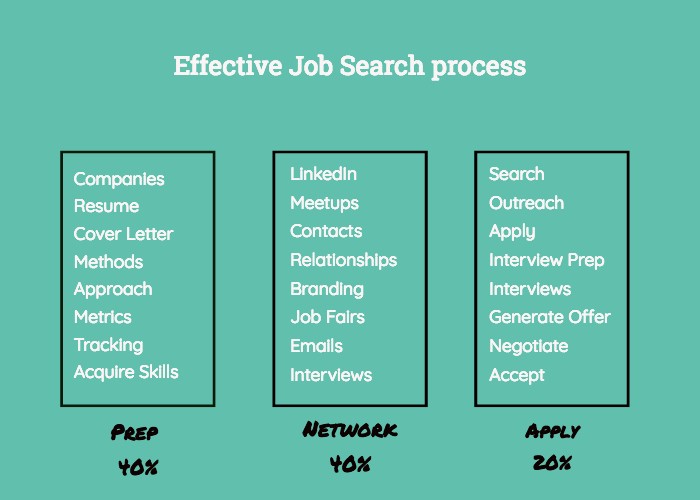 That's when I decided, there should be a better way to find a job. I went the first place that was accessible to me - University Career Services. I gave them my resume, they edited it and asked me to read the resources on the website. That's all I could get from them.
I couldn't get an answer to problems faced by International Students.
Courses and Grades are good to have on your resume, but it became really clear that, what I was learning in my classroom is not going to get my foot in the door (That first Interview Call).
I had to improvize. It didn't take long before I realized that Job Search is a Skill that can be acquired.
What are those Skills?
Resume, Interview, Networking, Communication, Cover Letter, Building Relationships, Personal Branding, Showcasing Your Work, Job Offer Negotiation, and the list goes on.
On an average you would spend
Attending classes - 9 Hours
Homework and assignments - 10 Hours
Part Time Job - 20 Hours
Projects and Thesis - 10 Hours
Entertainment - Few Hours
Time Spent Acquiring Job Search Skills - Close to ZERO!
The time you spent applying for jobs by job openings and submitting a resume is not part of acquiring a Job Search Skill.
Are you gaining those skills from Courses you are taking in your college? Heck No.
You can't Pay Your Bills unless you have an "A" Grade in Job Search Skills Course.
By the way, they don't teach that in your college.
I spend time reading countless resources I can get my hands on.

Then I started Networking in the age when LinkedIn was about a few months old startup.
The Job Search Skills I learned as an International Student on F-1 Visa then helped me with every job interview, I attended since then.
Guess that?
I have 100% Success Rate in In-Person Job Interview Till Date. Every In-Person Job Interview I attended ended up with Full-Time Job Offer. 4 To Be Exact.
Fast forward several years. Challenges faced by F-1 Visa students are still the same, but added pressure of finding a job within 90 days on OPT.
So, how do find a Full-Time Job before you graduate or before your 90 Days Unemployment Period Expires on OPT?
That brings us to Career Lab. Here's what you are getting when you Join Career Lab.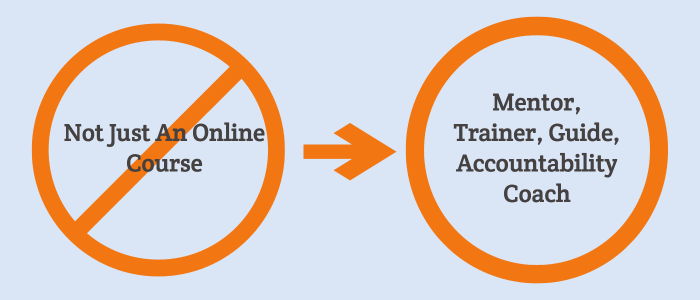 What's Special About Career Lab?
Answer To Your Job Search Questions
Practice The Job Search Skills (Exercisers)
You will get the Context to Help you Apply Material Concepts with real world job search problems
Learn from Others Students Going Through Job Search
Monthly Group Coaching Call
Challenges:

30 Days Job Search Challenge
Show and Tell Challenge

Resume Review
Coupons for Resume Writing Services (members only coupons)
Don't Take My Word for It.
Amey - Rutgers University
Hemanth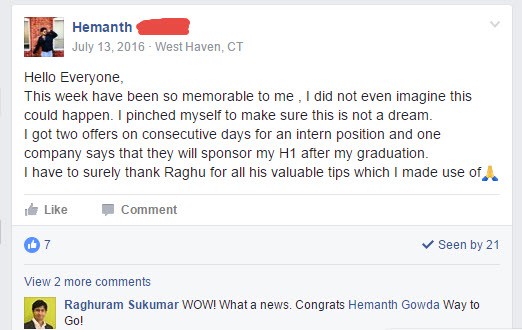 Preeti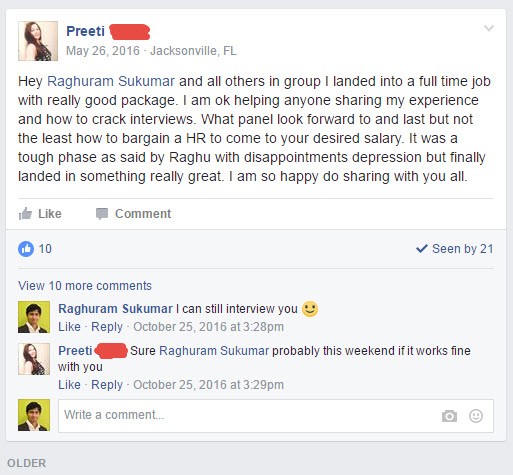 Coaching vs Individual Membership
From time to time Coaching Membership plan is offered. In addition to everything you get from Individual Membership plan, you would get monthly 30 minutes consulting call. During this call, we would discuss the following:
Create Action Plan for Your Job Search
Analyze Your Previous Interviews
Assigning Tasks and I will keep you accountable
Resume Reviews
Mock Interviews
Job Offer Negotiation
Deciding Between Job Offers
And there's lot more to above listed tasks. Coaching Membership if it's available, I recommend you take it for at least first 3 months. Then you can downgrade to Individual Plan once you have worked with me to create a "Job Search Action Plan". Some members choose to keep it longer.