Welcome to F1 Visa Coaching that's designed to create Tailor Made Strategy based on your unique profile background and credentials.

Before joining F1 Visa Coaching, if your interview date falls in July and Aug, check with me (send an email).

What is Included in the Coaching:
20 Minutes Strategy Session

15 Minutes Mock Interview 1

10 Minutes Mock Interview 2
Not to mention, you will be prepared for F1 Interview with Custom-Fit Strategy based on your Strengths and Weakness.
Ideal F1 Visa Coaching Time Line and Process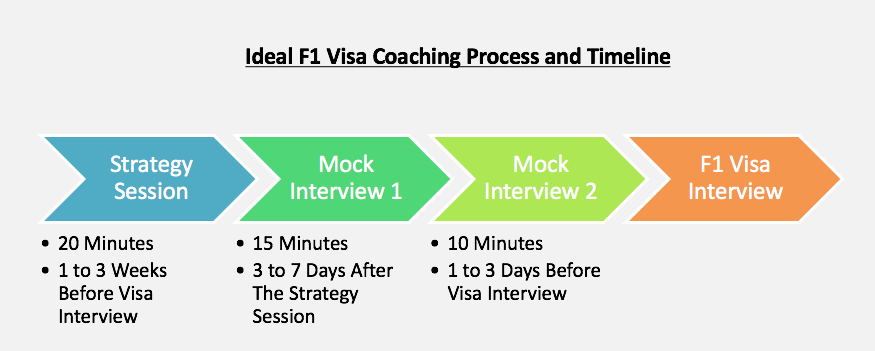 Fast Tack: F1 Visa Coaching Process and Timeline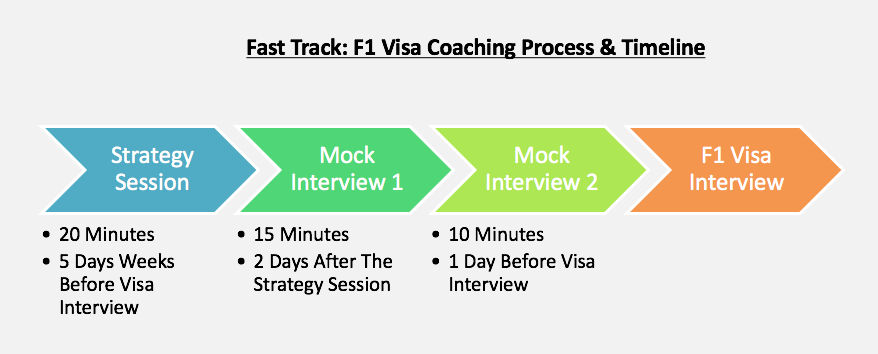 How is Coaching Done?
For coaching we use a video conferencing tool, where we can have a meet via Video and Audio call to talk (& coach). Video feedback you see below were recorded during the video conferencing session.
What Different About This Coaching Process?
It's personalized.

You are NOT give a paper with answers to memorize (like agents do).

There are no pre-written answers for you to memorize.

Your personality and persona is used to create a unique answers.

Answers are "tailor-made" based on your Persona and Profile.

You will be prepared to attend the interview with Confidence.
---
Feedback: H4 to F1 Visa Coaching
A disclaimer: I'm not an Immigration Attorney. I'm helping you based on my experience gained from my F1 Interview experience and helping other students. If your situations require an Legal Professional Help, I can recommend Attorney's for you to talk to.
Here's Feedback Videos

Former U.S. Diplomat (aka Consular Visa Officer)'s feedback about F1 Visa Coaching Process
Parents Share their Feedback After Son Got his F1 Visa

3. Why I Ditched Princeton Review for F1 Visa Coaching
Ravi's F1 Visa Coaching Feedback
Gitesh - F1 Visa Approved After Rejection