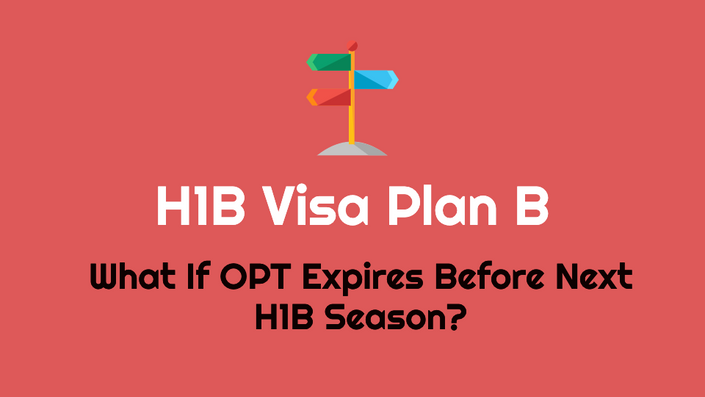 H1B Visa Plan B
Will You Run Out of Time on OPT Before Next H1B Season?
You are wondering what to do if time on OPT or STEM OPT is going to run out before Next years H1B Visa Season.
I'm sure you are exploring "Day 1 CPT Universities" as an option along with other alternatives to H1B Visa and staying in legal status in the USA.
But, in addition to Day 1 CPT Universities, there are other options.
Each option comes with it's own set of Pros and Cons.
Get a detailed discussion of Pros and Cons of several options.
What's In This Course:
I have covered the pros and cons of each option and course is being updated for changing realities.
For some attending Day 1 CPT University may look like the one and only option and it comes with baggage of problems.
For some, there are other options that are explored and discussed in this guide.
Plan B Options - 2019
2019 Section of the courses is recorded session from the Live Webinar from April 2019.

Here's what the Webinar Attendee's had to say about the event and the contents.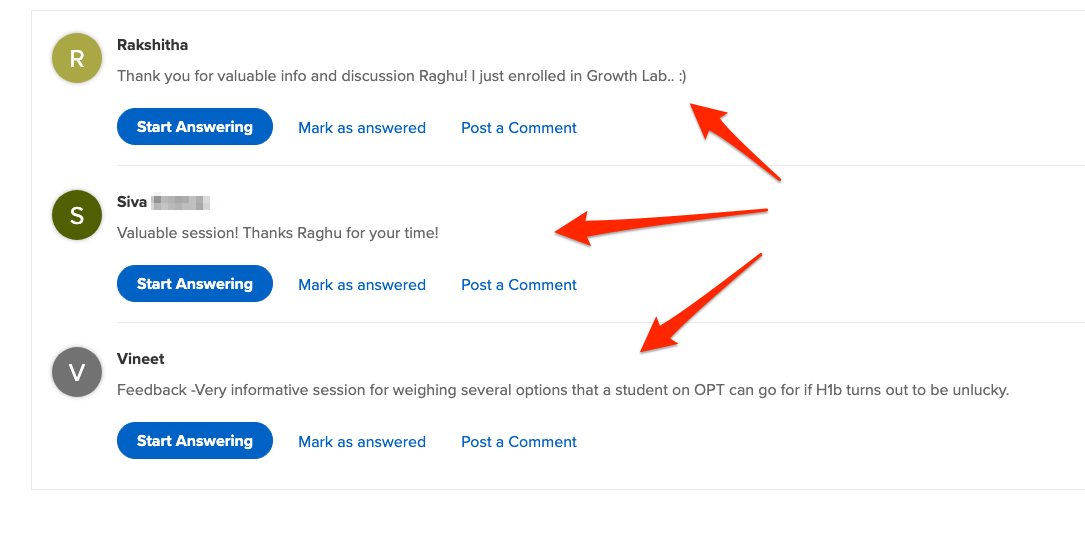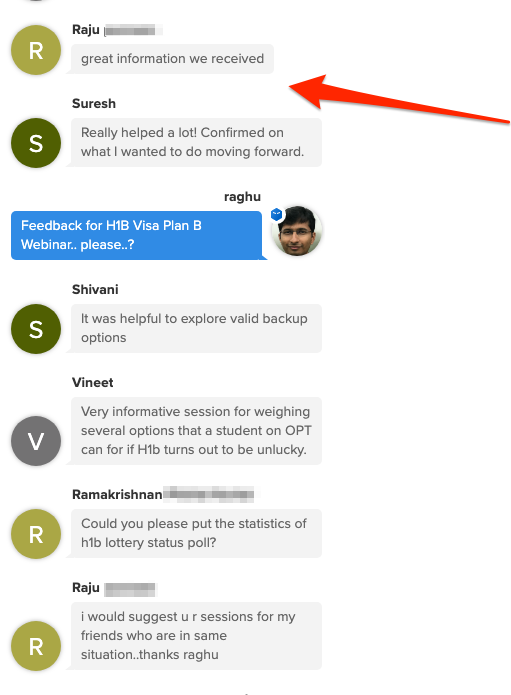 Recorded Session includes the Questions and Answers from the Live Attendee's along with the time stamp for easier navigation.
How to Purchase This Guide?
This Guide is now part of Premium+ Membership.
Join Premium Membership to access this Guide along with 10+ Guides on H1B Visa Plan B, Day 1 CPT Webinar Replays with Immigration Attorneys.
Course Curriculum
H1B Visa Plan B for OPT - 2017
Available in days
days after you enroll
This course is closed for enrollment.